When you look at your Windows 10 Task Manager and find the Yourphone.exe process running in the background, the first thing that will come to your mind is that it's probably a virus, especially if you don't remember installing an app with that name.
However, if you do a bit of research, you'll find that this process is associated with the Your Phone app—an application recently introduced by Microsoft for Windows 10 devices. It is pre-installed along with the Windows operating system, so you're not even aware that it exists on your computer.
Your Phone is the upgraded version of the Phone Companion application which was previously used to transfer files between your Windows computer and Android devices. This feature was launched with the Build 2018.
What Is the YourPhone.exe Process in Windows 10?
Microsoft's YourPhone.exe is the process indicating that the Your Phone program is operating in the background. You can see this process when you check the Task Manager. Windows users who are not familiar with it are concerned about its presence and the fact that it is running in the background and consuming computer resources.
Here's what you need to know about the legitimate YourPhone.exe process in Windows 10:
Developer: Microsoft Corporation
Programs: Microsoft Your Phone/Your Phone/Twój telefon/Logitech G HUB
Executable file/process: YourPhone.exe
Operating system: Windows 10
Folder location: subfolder of C:\Program Files, example: C:\Program Files\WindowsApps\Microsoft.YourPhone_1.19071.901.0_x64__8wekyb3d8bbwe\
Known file size: 21KB
Download link: www.microsoft.com
Installer file: Microsoft.YourPhone_8wekyb3d8bbwe
Installer file size: 86.68MB
What Does Your Phone Do?
The Your Phone app synchronizes your Windows 10 computer with your Android or iOS mobile phones. It links your mobile device and PC to enable various cross-device functions. For instance, you can sync your photos and messages on your phone across Windows 10 and other Android and Apple devices that are using the same Microsoft account.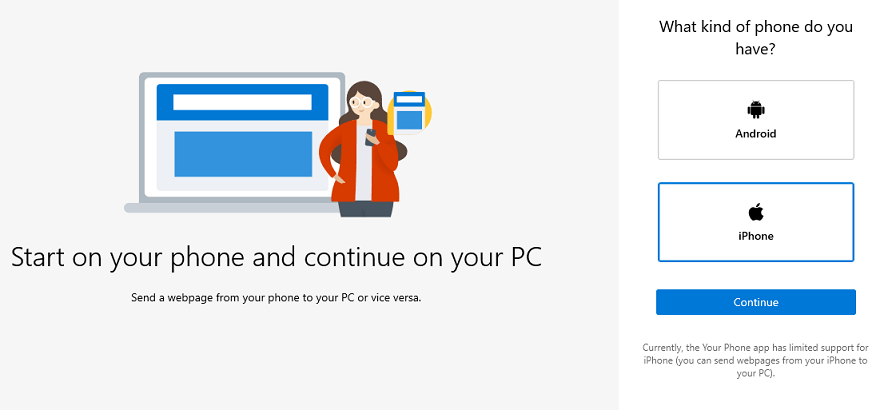 The reason why you see the yourphone.exe process running in the background is that it needs to keep forwarding notification from your Android or iOS mobile phone to your desktop. When the process is loaded during startup so you might not be even aware that it is running.
Is YourPhone.exe a Virus?
YourPhone.exe is a legitimate Windows file that is related to a genuine Microsoft app. However, it is also possible that the process is a malicious software disguised as a Windows process. There are even cases when some users see two YourPhone.exe processes running in the background. This is common behavior among malware. Because of this, it can be tricky to differentiate the real YourPhone.exe process from the fake one.
Read also: Is Microsoft.photos.exe a Virus?
To determine whether YourPhone.exe is a virus, there are some checks you need to perform:
Check the location of the YourPhone.exe Windows 10 file. Go to the Task Manager and right-click on the YourPhone.exe process. Choose Open file location and verify that the folder location is the same as the location mentioned above. If a different folder opens up, then that YourPhone.exe process is malicious.
Check the signature. While in the Task Manager, right-click on the process again and choose Properties this time. Click on the Digital Signatures tab and look at the Name of signer. It should say Microsoft Corporation. If you see something else, then that's a fake YourPhone.exe process.
Check for any symptoms of malware infection. Do you experience a noticeable drop in system performance? Do your apps crash? Is Windows unusually sluggish? Have you noticed new apps that appeared suddenly on your computer? If you see these unusual behaviors while the yourphone.exe is running, then you need to investigate further.
If you decided to uninstall Your Phone from your computer, don't forget to clean up all the related files using a PC cleaner, such as Outbyte PC Repair.
This tool deletes all junk files on your computer, including leftover files from uninstalled apps, so that your computer runs smoothly and efficiently.
How to Disable YourPhone.exe in Windows 10?
If you're not comfortable uninstalling a pre-installed Windows app, you can prevent it from running on your computer.
Press the Windows + I keys to open the Settings app.
Go to Privacy > Background Apps.
Look for Your Phone in the list of apps.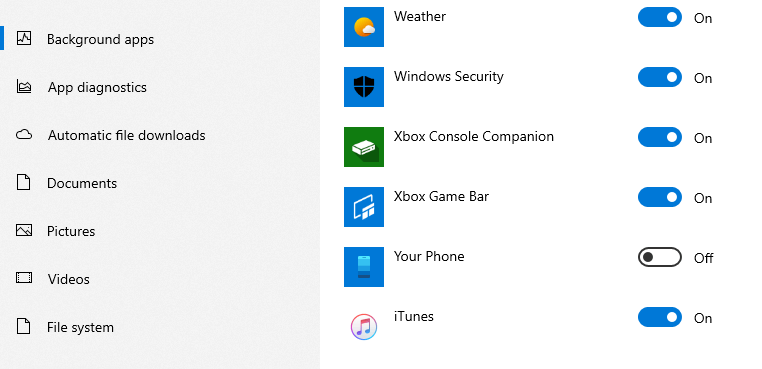 Toggle off the option for Background apps.
Doing this will prevent the app from running in the background. But if you want to use it, you just need to click the Your Phone app from the Start menu to launch it.
How to Uninstall YourPhone.exe
If you really want to remove this app because you don't use or need it anymore, you must know that the uninstallation process is a lot different than what you're used to. This is because Your Phone is a built-in app. To remove pre-installed Windows apps, you need to run a command using Windows PowerShell.
To do this:
Right-click on the Start button, then choose Windows PowerShell (Administrator).
Copy and paste the following command:
Get-AppxPackage Microsoft.YourPhone -AllUsers | Remove-AppxPackage
Press Enter to execute the command.

This command will completely remove the Your Phone app from your Windows PC.