If you encounter error code 0x80004003 on Windows 10, it means your PC has run into some problem and is malfunctioning. Users have also reported seeing a blue screen of death (BSOD) when error code 0x80004003 occurs.
In this guide, you'll learn about the meaning of Windows 10 error 0x80004003, what causes it, and how to fix it.
If you doubt your technical knowledge on PC issues, you can use a professional PC repair software such as Outbyte PC Repair. It will help scan your PC for errors and repair the broken or malfunctioning Windows system elements automatically.
Quick fix instructions
Step 1:
Download Installation file
Step 2:
Install PC Repair and scan your PC
Step 3:
Click "Repair" to fix all items that may cause the issue
Total downloads:
1.300.000+
Compatibility:
Windows 10, 8, 7
What Is Error Code 0x80004003?
When you see "error code: 0x80004003" on your PC, it is often an indication of an issue. The numeric figure details the malfunction, where and why it has happened, and which application or system component has malfunctioned. This is a common error in Windows OS, especially on Windows 10.
Sometimes, a message may accompany the error code: 0x80004003, such as:
"Something unexpected happened, code: 0x80004003"

"Page could not be loaded. Please try again later. Code: 0x80004003"
This error may occur when installing software or running the Windows Store application. If this error involves the Windows Store, it is possible that error 0x800704ec might be complicating the issue. If this is the case, you need to resolve the accompanying error first before dealing with the 0x80004003 error.
Some users say that the Blue Screen of Death can follow the error messages. However, sometimes it just shows the error and lets you continue doing other work on your PC; but you won't be able to access or install the program you were trying to work with.
Sometimes, this error is accompanied by another error code, such as 0xc0000142 or 0xc0000022, which means that a problematic app is causing the problem. The app could be corrupted, not responding, outdated, or faulty. This application error then triggers the 0x80004003 BSOD error.
Although Windows error code 0x80004003 often shows some details in its description, users may not be able to locate the exact place on the system where the error occurred.
Symptoms of Windows Error Code 0x80004003
Windows blue screen of death
Programs can't load normally
System getting shut down abruptly
Some software unable to run successfully
PC performance slowing down
What Causes Error 0x80004003?
Error 0x80004003 is an indication of system malfunction. There can be different causes or reasons for system malfunction, including:
Incorrect or failed software installation or uninstallation that may have left invalid registry entries behind
Malware or virus attack
Improper system shutdown, for instance, due to a power failure
System misconfiguration, for example, when someone with little technical knowledge accidentally deletes a necessary system file.
Note: In most cases, users have reported the immediate cause of error code 0x80004003 to be a failure to correctly run a normal OS operation by an application or system component. When you see such an occurrence, you need to query your system for possible errors and fix error code 0x80004003.
Fixing Error 0x80004003
If you have advanced PC knowledge, you can repair your computer through manual editing of the system elements. Use the following solutions to fix Windows error code 0x80004003.
Note: When error 0x80004003 occurs, you get an option to send an error report to the software publisher. Reporting the system error will help the app developer to eliminate any future issues.
Preliminary Workarounds
Sometimes, error 0x80004003 may occur because of a simple PC issue. The following workarounds can help you fix the error without the need for a technical solution.
Restart your PC and try again running the program or application.
Scan your PC for malware or viruses, then try again to run the application.
Check if you have a strong network connection when installing an application.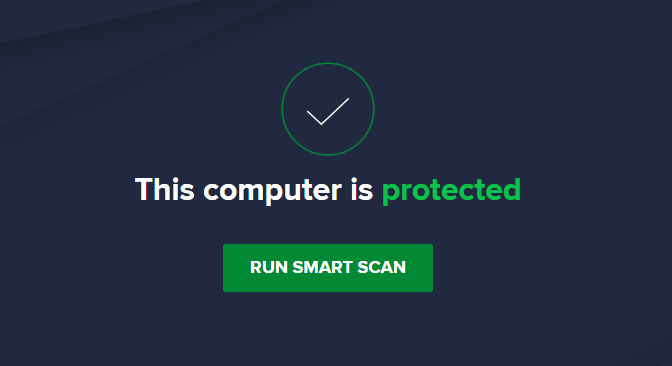 If these workarounds don't generate a positive result, you can proceed to the following solutions to fix error 0x80004003.
Fix #1: Run Windows Store app troubleshooter
Press Win + S and type Control Panel.
Press Enter to open the Control Panel applet.
Change the 'View by' mode to 'Large icons'.

In the list of items, locate and click on Troubleshooting.
On the left pane, click 'View all'.
In the list of items, select 'Windows Store apps'.

In the Windows Store app troubleshooter, click the Advanced link.
Check the box 'Apply repairs automatically.'
After enabling the automatic troubleshooter, follow the on-screen instructions to complete the troubleshooting process, restart your PC to see if you've managed to fix it. This step may help you get rid of error 0x80070017, error 0xc000012d and many other update issues.
Fix #2: Temporarily disable your third-party antivirus
If you have a third-party antivirus or firewall installed on your PC, it could be interfering with the proper operation of the Windows Store. Consider disabling the third-party program temporarily and see if the application now runs successfully.
Fix #3: Update Windows to Fix Error 0x80004003
Perhaps, old Windows registries are not compatible with the program you're downloading from the Windows Store. Try updating your OS and see if this fixes the error. Additionally, Windows updates come with patches that help fix many other bugs that can cause Windows operation errors.
You'll need a strong internet connection to Update Windows. If there are uninstalled or wrongly installed Windows updates, this update process will delete them and install the correct ones.
To update Windows:
Click the Start button.
Click Settings.
Go to Update and Security.

Go to Windows Update and click Check for Updates

Let Windows check for, Download, and Install the Updates.
After you've installed the Windows Updates, restart your PC to let the changes take effect, then try to rerun the Windows Store to see if the problem has been fixed.
Wrapping Up
Users have reported encountering the Windows error code 0x80004003 when trying to access the Windows Store application. It should not make you worry because it is one of the problems that can be easily fixed. We believe the methods we've detailed in this guide will help you fix the error and allow you to install Windows updates successfully.