Why Updating Drivers May Cause Problems – And How to Avoid Them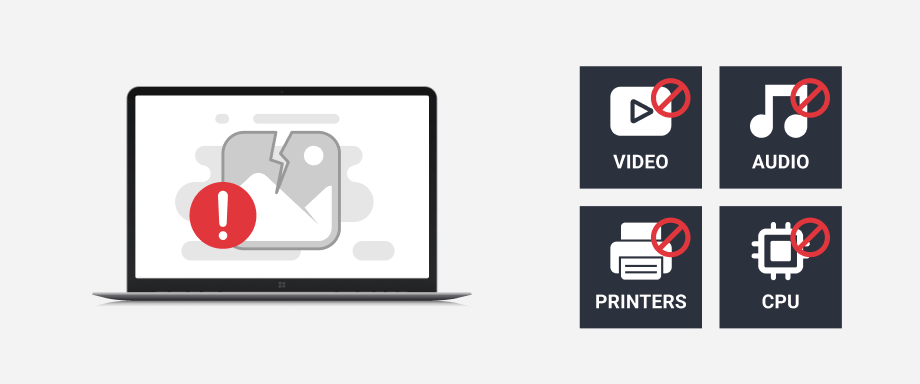 Updating drivers is an essential task to ensure smooth functioning of your computer system.
However, it's important to be aware that updating drivers can sometimes cause issues, leading to system crashes, error messages, or even hardware failing to work.
In this article, we'll explore the reasons why updating drivers may cause problems, and provide tips on how to avoid these issues, so you can ensure a seamless and safe driver update experience.
What Is a Driver?
A driver is a type of software that allows the computer's operating system to communicate with a specific device or hardware component. This device could be anything from a printer or scanner to a graphics card or sound card.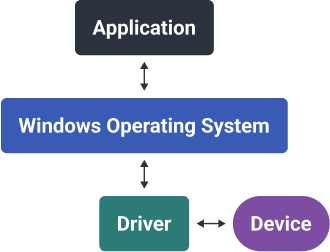 Without the appropriate driver, the operating system will not be able to recognize or properly utilize the device. Drivers act as the intermediary between the hardware and the software, allowing them to communicate and work together seamlessly.
The operating system relies on drivers to translate instructions into a language that the hardware can understand and execute.
For example, if a printer driver is not installed, the operating system will not be able to communicate with the printer, making it impossible to print documents.
Additionally, drivers often provide a means of optimization and control for hardware devices, allowing the user to fine-tune settings and preferences. For instance, graphics card drivers enable users to adjust display settings and resolutions, while audio drivers allow users to adjust volume levels and sound quality.
How Are Drivers Matched with Devices?
To ensure that a driver will work on a specific computer, the driver version is checked for compatibility with both your operating system and the hardware or device you are installing it for. Here are the actions that are taken to determine if a driver will work with a device:
Check device ID. Each device has a set of identifiers associated with it. The IDs can be found in the device manager and may look something like this: PCI\VEN_8086&DEV_3E9B&SUBSYS_12151462&REV_00.
Check the driver version. Each driver contains information on the manufacturer and device versions it can be used for. These details are verified to make sure that the driver being downloaded is the correct one for your device.
Check operating system compatibility. Making sure the driver is compatible with your operating system is essential, since each driver works for specific OS versions only. For example, if you are running Windows 10, the driver must be designed for Windows 10.
To sum it up, it's important to make sure that the driver you download is specifically designed for your device and operating system to ensure that it will work properly on your computer.
How Does Outbyte Driver Updater Select Which Drivers to Use?
The program is designed to pinpoint and update outdated, damaged or missing drivers on a computer. It works by scanning the computer for installed hardware and devices, then comparing the device information with an extensive database of drivers and matching up each device with the most suitable driver version available.
When the program identifies that a driver is outdated, damaged or missing, it pulls the latest update for it that is compatible with the computer's hardware and the operating system from the driver database.
The software uses several factors to determine which driver to use, including the device manufacturer, the model number of the device, the version of the current driver, and the operating system version. If there are several drivers that fit these requirements, Driver Updater will rank the selected drivers on how well they match the specific device. Ranking helps ensure that the best match is ultimately installed, reducing the chance of issues occurring after the update.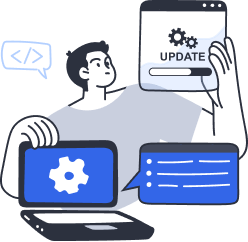 The software's selection algorithms are designed to suggest certified and manufacturer-recommended drivers. If a brand-new driver version is marked in the database as potentially buggy, Driver Updater will suggest the most stable version instead of the newest. For added safety, the program creates a backup of the current driver before installing any updates, so that the user may roll back the changes in case there are any issues with the updated driver.
Why Sometimes Suggested Drivers May Not Work Right
Even when installing driver updates through Windows Update services, there is no guarantee that the PC won't encounter issues. Each PC environment is unique, and although it may fit the standard criteria used to confirm driver compatibility, there may be certain conditions present that may escape the radar and make proper driver operation impossible. Unfortunately, no software, be it Windows or a third-party driver updater, has the intelligence to analyze all unique conditions and provide 100% guarantee of driver compatibility.
Unlike most regular software applications, a driver is a fundamental component of the system that needs to be properly integrated. The system must be ready to receive the driver, but sometimes pre-existing factors may lead to driver updates not blending in right. These factors may include things like missing or corrupted system files, some necessary features being disabled or some system settings preventing proper driver installs. In that case, some driver updates may lead to a system crash after being installed.
You should also keep in mind that some hardware or devices may operate via an intermediary, such as via a data bus or USB hub, and that intermediary must also support the driver version that's being installed.
If a driver is updated for a device, but the hub doesn't support it, there is a high likelihood of encountering a BSOD (Blue Screen of Death). Currently, there is no way to automatically detect this issue ahead of time. Driver developers are ultimately responsible for ensuring compatibility with any potential intermediaries the intended device might use.
If a driver fails during installation or use, Outbyte Driver Updater registers the crash. When the number of failures exceeds the acceptable threshold, the driver is blocked for further manual investigation.
Why Do Driver Updates Fail?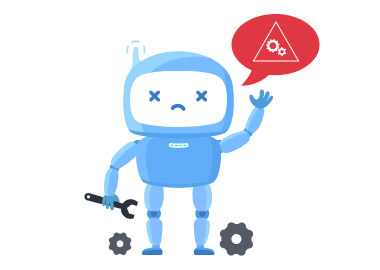 You have to understand that there are instances when even an official driver provided by the manufacturer may not be compatible with a user's device. This is especially common when a device is no longer supported by the manufacturer, and the newest driver works with it in "compatibility mode" only. Another situation is when the manufacturer simply "forgets" to remove the compatibility record from the driver.
As an example, a WiFi adapter from a Dell laptop manufactured in 2012 may be recognized as a functional device, but it may not be able to connect to the internet due to compatibility issues. This happens because "compatibility mode" supports launching the device, but does not support using its main functionality, which is establishing a network connection. In this scenario, the only solution is to manually test different drivers until you find one that works for your device.
Empirical evidence suggests that Intel's modern NVME SSD drives may not be detected during operating system installation on Lenovo laptops without a pre-installed OS. In such cases, any suitable driver may be used to install the OS, but an attempt to start up the installed OS may result in a BSOD. In some cases, only the manufacturer's support can provide assistance in resolving this issue by suggesting the specific driver that must be used on this laptop model.
Neither of the aforementioned cases can be automatically identified or prevented. Attempting to update critical drivers for such systems may lead to a BSOD, or at worst, an endless system reboot cycle.
This is why Outbyte Driver Updater attempts to identify such potentially problematic system configurations and to prevent the driver from being installed on them. In contrast, many similar driver installers place full responsibility on the user and do not offer assistance with rollbacks and recovery.
Unfortunately, the user often realizes that a driver is unsuitable only after the fact, which can be a real disaster. Therefore, when new driver versions are released, users of these devices are faced with the choice of trusting an intelligent system or resorting to potentially unreliable third-party solutions.
What Can You Do If You Run Into Issues After Updating Drivers
Ideally, critical system drivers, such as for buses and hubs, should be updated one at a time, followed by a system reboot. This will help accurately identify the driver that failed and find a solution to fix the issue.
Generally, if a failure occurs, the operating system should be started up in safe mode so you can run system recovery using an application or an operating system tool.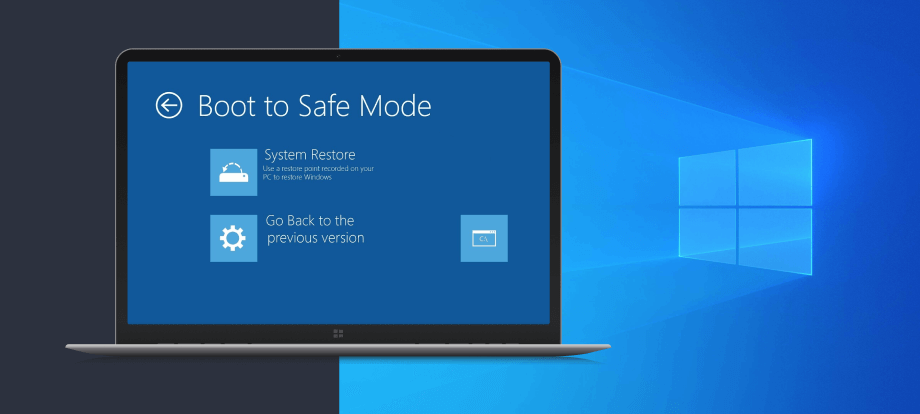 If the device causing the failure is known, or you have a list of the drivers that were updated, then you can manually roll back these drivers via the Device Manager.
From Outbyte support team's experience, companies that market themselves as computer repair shops but are not branded service centers typically lack the knowledge required to restore a user's PC in the event of a low-level system failure. Instead, they may start suggesting that you replace parts like your disk drive or motherboard, or even buy a new computer.
In this case, you should first contact the software tech support for prompt assistance. It is also a very good idea to have an external storage drive with the operating system, so that you can boot your PC from it if you can't boot into safe mode, such as if your system drive cannot be detected.

In fact, Outbyte Driver Updater is scheduled for an upgrade: in the upcoming versions, the app will be listing drivers for a device along with their performance rating based on feedback from other users. This means that you will be able to choose the manufacturer or driver version you want before installation. Stay tuned for program updates so you can take advantage of the new functionality as soon as it comes out.